Champ Day Festival

*** 2021 CHAMP DAY: THE LAKE CHAMPLAIN MONSTER FESTIVAL***
Join us in PORT HENRY, NY on the shore of beautiful LAKE CHAMPLAIN
on AUGUST 7, 2021 for LEGENDARY FUN!
Champ Beach Park & Campground, Port Henry, NY
This annual festival offers fun for everyone, and perhaps even a chance to
spot Champ as you enjoy our lakefront celebration.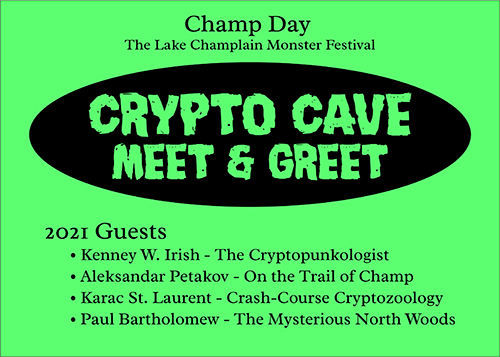 • New for 2021 - CRYPTO CAVE MEET & GREET - 10 am to 3 pm - Meet researchers, filmmakers, authors, podcasters, and artists of the cryptozoology world!
• New for 2021 - CHAMP LURE CONTEST - 1 pm - How would you lure Champ for a photo? For all ages - Adults & Kids categories - Win a cash prize!
• CARDBOARD BOAT RACE - 10 am to 12 noon - Build your own boat to race in the lake! Will your design withstand the waters of Lake Champlain?
• CREATIVE COVE FOR KIDS - 10 am to 3 pm - Make a Champ hand puppet or a Champ visor hat!
• PENELOPE THE CLOWN - 10 am to 3 pm - Penelope entertains kids of all ages!
• MERCH MARKET - 10 am to 3 pm - Find unique merchandise from a variety of vendors!
• FOOD TRUCKS/VENDORS - 10 am to 3 pm - Grab some noms from the food vendors and enjoy them in the Champ's Chomps dining tent!
Like and Follow Champ Day - The Lake Champlain Monster Festival on Facebook for all the latest updates!
- 2021 VENDOR INFO -
Do you offer Champ or Cryptid-related Merch, Unique Items, Handmade Crafts, or Art? We want YOU for the Champ Day Festival's "Merch Market"! For a vendor application, more info, or any questions, contact us at champdayfest@gmail.com or message us on our facebook page: Champ Day - The Lake Champlain Monster Festival!
QUESTIONS ABOUT THE FESTIVAL? INTERESTED IN VOLUNTEERING OR JOINING THE CHAMP DAY FESTIVAL COMMITTEE?
EMAIL: champdayfest@gmail.com
Many Thanks to Our Generous 2021 Champ Day Festival Sponsors!
Tristate Folding Partitions
Edgemont B&B / The Barn at Edgemont
Red Brick Cafe & Village Inn
Pam Lemza Putnam
Linda Smyth
Catherine Sprague
Home of Champ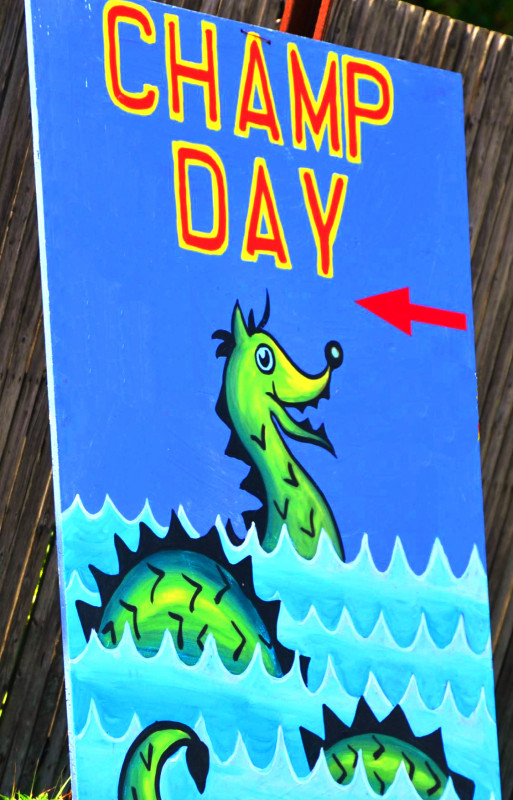 ---
This site is maintained by the
Moriah Chamber of Commerce.