Chamber of Commerce
Moriah Ironore Man
"The Moriah Chamber of Commerce is proud to present, for the second year, the Mineville Ironore Man event on Saturday, June 1st. Registration is set to begin at 8:45 am with the start of the event at 9:00 am. The first 80 people will receive a unique hiking patch. There is a $5 donation request to participate in the event. All proceeds will go to the Moriah Chamber of Commerce.
The Cheney mountain trail was designed and built by a collaboration of efforts by CATS (Champlain Area Trails), Moriah Town officials, and MAJOR community support.
At last year's event, held in the pouring rain, we had over 45 participants. Since the creation of the trail a sign- in box has been installed and we have had over 750 people sign-in and hike this trail. Industry standards suggest only half the people sign in, putting the total at over 1500 people. Hikers have been a mix of local reisdents, out of state and out of the country.
Please come and enjoy the morning and hike a beautiful trail in the Adirondack Park, in the Town of Moriah, with breathtaking views of Lake Champlain and surrounding mountains. More info here and links to photos.
Port Henry/Moriah Chamber of Commerce
The Town of Moriah/Port Henry Chamber of Commerce was formed to strengthen area businesses and promote the community. (You can look through the Business Listing here).
The Chamber sponsors Champ Day, an annual local festival (first Saturday in August) honoring the lake's denizen of the deep, a Labor Day celebration and/or parade, a fishing-shanty raffle, and other events throughout the year.
The Chamber's Main Street program also works to improve and maintain community resources. Through this program, street trees and flowers have been planted.
Join the Chamber Today ! (Application available here).
Recent Press Releases
Nov. 24, 2012: Ken and Paula Ladeau are greeted by Town, Village, and Chamber officials as they open their new car wash and laundromat, "Champlain's Best Wash".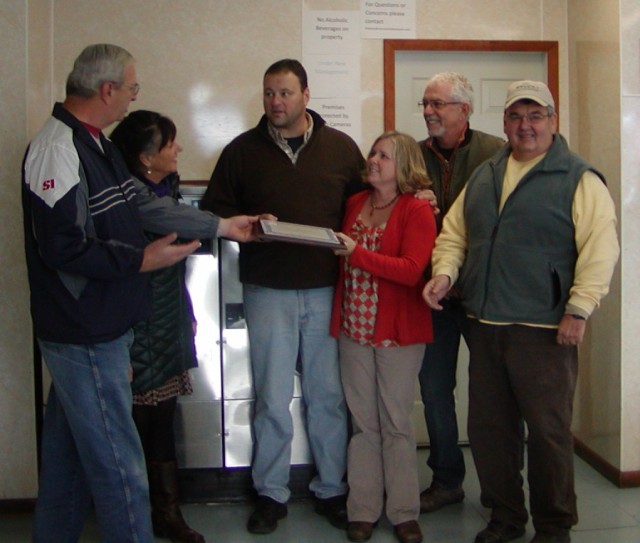 Oct. 17, 2012:
New Officers and Board elected for 2013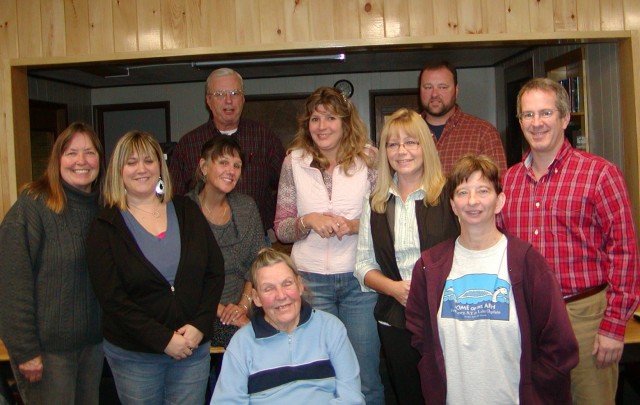 Moriah Chamber of Commerce Officers for 2013:
President - Tim Bryant
1st Vice-President - Linda Smyth / Village Artist
2nd Vice-President - Ronnie Cunningham / Deckers Flats Greenhouse
Secretary-Marcy Eichen / Ticonderoga Federal Credit Union
Treasurer-Jennifer Partch-Whitehurst / JPW Accounting
Board of Directors
John Viestenz
Ken Ladeau / Champlain's Best Wash LLC
Bella Boardway / Glens Falls National Bank
Cathy Sprague / Penelope the Clown & Cheever Gardens
Sandra Lovell / Port Henry Vocal Coach
Labor Day, 2012 -- A special "THANKS" to all the volunteers and participants, parade walkers, chicken cookers, street vendors, fireworks handlers and everyone that helped make this a great weekend for the Moriah community. And "thank you" to Jack Woods for again organizing and coordinating another successful Labor Day weekend.
Moriahstock 2012- We had a better turnout this year over last. All who attended seemed to have a great time and the weather cooperated well with us. I want to thank all who make this "FREE" concert happen.Thanks to George Potter of the band Loose Connections, Blaise Bryant and R J Walker and the band Generationz. This group of people have the heart and commitment to give back to their community to perform for all to enjoy! And thanks to our event sponsors, Adirondack Motors, Boyea's Lakeside and Boyea's Deli.
Moriahstock 2013 is already in the planning stages and as with all "community" events, we are always looking for help and volunteers to make this a bigger and better event!!
I want EVERYONE to understand that this is OUR community! and WE can and WE will make it a better place to live!
Thanks again,
--- Tim Garrison
On Saturday September 1st, The MINEVILLE IRONORE MAN fall hike was held at the CHENEY MOUNTAIN hiking trail off of Pelfershire road in Mineville. (This portion of the annual hike was in beautiful sunshine). For a minimal fee of $5,hikers received a certificate of completion and a one of a kind 2012 Mineville Ironore Man patch.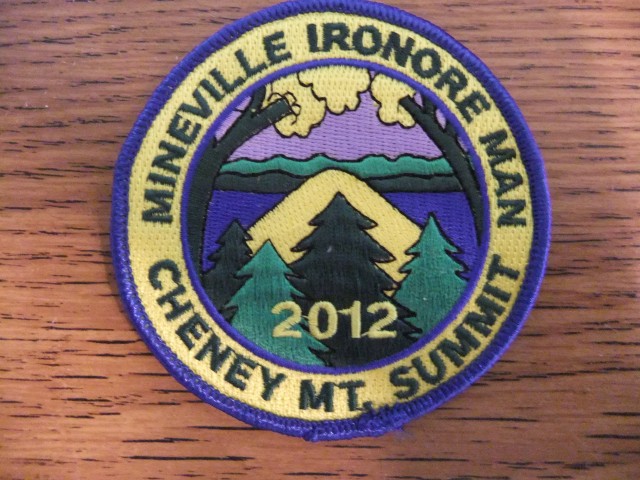 This is all to benefit the Moriah Chamber of Commerce and to promote community involvement and healthy lifestyles.

IRON-ORE-MAN
1st annual Mineville IRON-ORE-MAN event was held Saturday, June 2, dedicating the Cheney Mountain Trail. The second 1/2 of 2012's Iron Ore Man event will be Sept. 1 (plenty of sunshine !).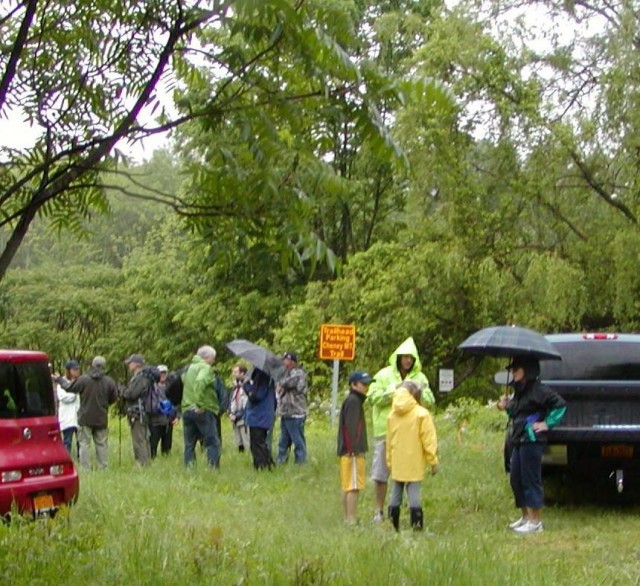 JOHNNY PODRES SIGN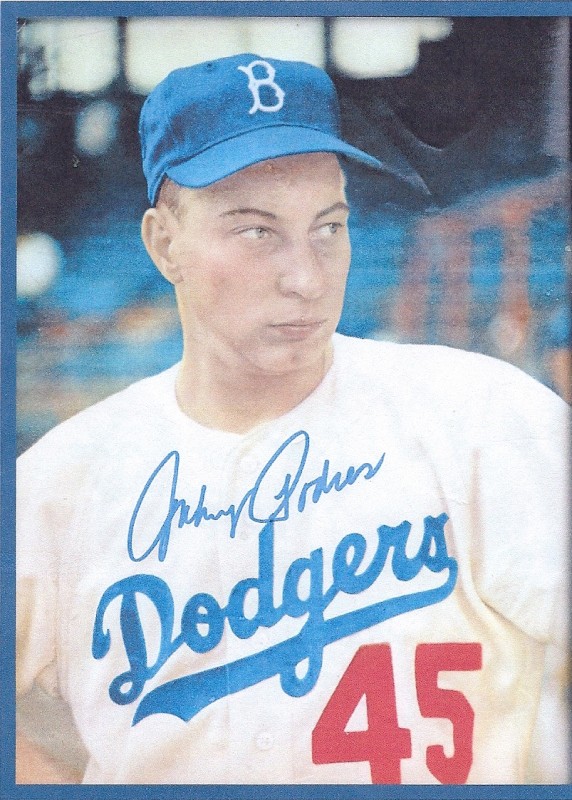 A sign honoring Dodger pitcher Johnny Podres was unveiled by his widow, Joan Podres. Pat Salerno wanted to honor Podres and picked the design for the sign. Many people contributed to this sign which honors the Witherbee native. The sign is located one-fourth mile south of Port Henry on Route 9N/22.
NEW SIGNPOST at the VILLAGE BEACH
A group of the usual suspects, in front of the new signpost erected at Powerhouse Park Beach. Directional signs point to hometowns or favorite locations of residents, campers, and visitors.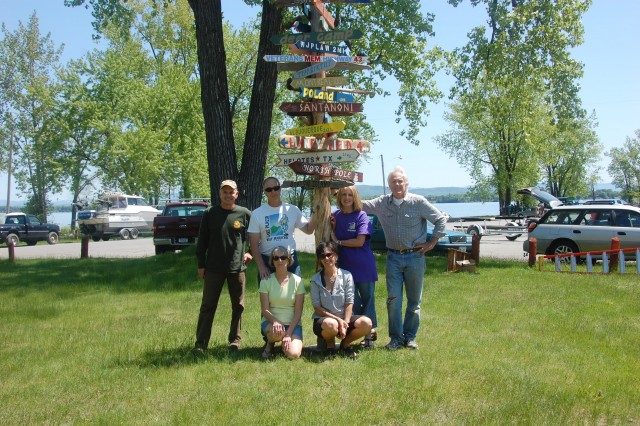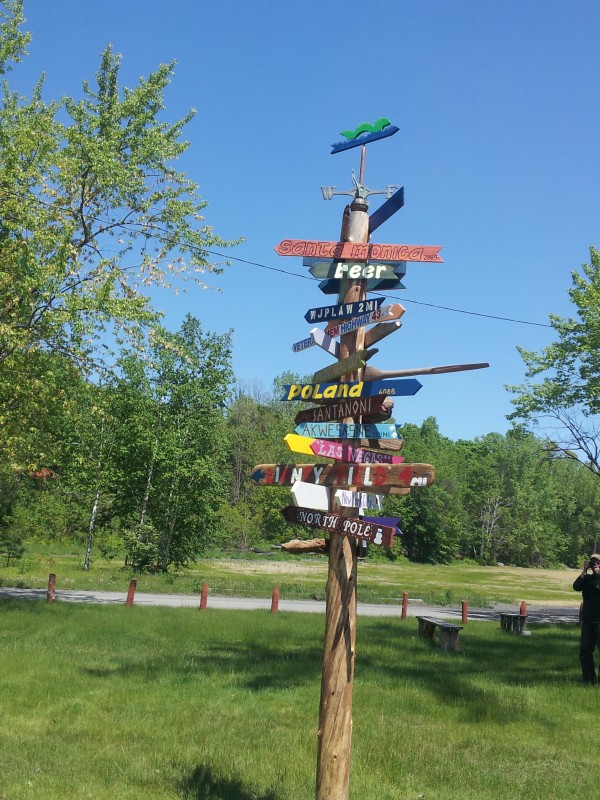 EVENTS
More events sponsored by the Chamber, the pH7 Committee, or McEdge (Moriah Community Economic Development Group).
Scenes around the community.
Contact Us
Tim Bryant, President
You can use the Contact Us page to send a message or ask a question. Or e-mail to Moriah Chamber of Commerce, MoriahChamber@gmail.com

Or, for regional information 1-866-THE LAKE (866 843 5253)
Business Resources
Moriah Business Park
The Moriah Business Park is a 32-acre park ready for immediate development. The park is located 11 miles from Interstate-87, 4 miles to rail access, 50 miles to the Burlington International Airport, and 120 miles to Montreal International Airport. The Moriah Business Park currently is home to a 22,000 square foot spec. building occupied by Pre-Tech Plastics of Vermont. Lot #2 at the park is home to the new 4,800 square foot Moriah Health Center. Lots 3, 4, 5, 6 & 7 are pre-permitted through all applicable regulatory agencies for immediate construction of up to 10,000 square foot buildings. Two or more lots may be combined for larger buildings. Each lot offers municipal water and sewer (Town of Moriah) along with 3-Phase power supplied by National Grid. Cable, high speed internet access and broadband are available at the park.

Contact the Essex County IDA for more information:
PO Box 217, 7566 Court Street, Elizabethtown, NY 12932
(518) 873-9114
This site is maintained by the
Moriah Chamber of Commerce.