Welcome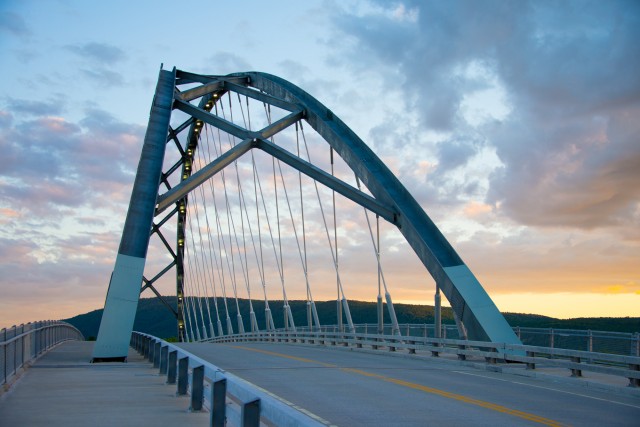 © by Mike Niman. Used by permission. Do not copy.
NESTLED JUST NORTH OF THE BEAUTIFUL NEW CROWN POINT BRIDGE, the Town of Moriah and the Port Henry area offers the best of Lake Champlain and the Adirondacks.
This website helps you to learn about life and recreation here along with the rich history of Moriah's distinctive hamlets.
VISIT
As visitors have done for centuries, take some time to search for Champ, the famed Lake Champlain monster rumored to live off the shores of Port Henry. Even if you don't spy our famous resident, you WILL find amazing lakefront campgrounds, quaint lodging, a variety of restaurants, endless outdoor recreational opportunities, historic sites, attractions, public art and hometown events! And, for a complete list of businesses, search the entire directory.

Local News
Town of Moriah resident, 12-year-old Amelia Whalen caught a state record-breaking freshwater drum in Lake Champlain in Essex County this summer!
Ms. Whalen landed the sheepshead on June 4. It measured 36.5 inches and weighed 29 pounds 14 ounces, breaking the previous state record set in 2014 by more than 3 pounds.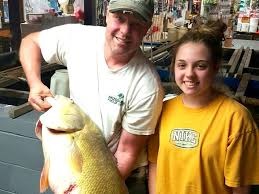 The Moriah Challenge is on!
The Moriah Chamber of Commerce is pleased to announce the second year of the "Moriah Challenge" is off to a great start!
To complete the "Moriah Challenge," hikers must complete all four local Champlain Area Trails (CATS) hikes, which include Belfry Mountain, Big Hollow/Coot Hill, Cheney Mountain, and Crowfoot Pond Trails.
Anyone who successfully completes the challenge and submits their information will receive a commemorative embroidered patch to celebrate their accomplishment. To claim a patch, hikers should provide the Moriah Chamber of Commerce with the dates the trails were hiked.
The Moriah Chamber is accepting donations for the challenge patches, simply send what you feel the patch is worth to you (our cost is to have them made is $4.75 a patch). This way we will be able to keep the Moriah Challenge going, no matter how many hikers complete it. The donation system came about because we have finite funds that we can raise for patches and we were completely overwhelmed by the response last year. We ran out of patches early in the season and had to disappoint many hikers who asked for them. We feel the donation system is a fair way to make sure patches are available for everyone who completes the challenge.
Successful challenge participants should bring their hike information and donation to the Moriah Chamber of Commerce office at 4317 Main Street in Port Henry to claim their patch. Alternatively, the patches can be arranged by emailing us at moriahchamber@gmail.com and a confirmation letter and patch will be mailed.
The Moriah Challenge is a family-friendly event designed for adults and children with limited hiking experience, and can be completed in a short amount of time.
Following are brief descriptions of the hikes that comprise the challenge:
Belfry Mountain Trail
The trail is an easy, quick hike that rewards hikers with views of the high peaks of the Adirondacks, the Green Mountains of Vermont, plus the Champlain Valley, then Belfry Mountain. The trail also features a fire tower. Belfry Mountain Trail is a short 0.35 mile hike along a gravel road with spectacular views.
Hikers can walk along an un-maintained portion of Lang Road or drive the rough road to an old cemetery. From the cemetery, the hike is about a quarter mile to an amazing overlook. This 0.5 mile round trip will rewards hikers with stunning views of Big Hollow and a panoramic vista of the Champlain Valley.
Cheney Mountain Trail
The trail is located on property owned by the Town of Moriah. Views from lookouts along side trails near the 1347 foot summit include the Green Mountains of Vermont to the east and some of the Adirondack High Peaks to the west. The total round trip of this hike is two miles.
The 6 mile trail is relatively flat with only a slight gain in elevation. This old forest road turned foot trail starts to climb through an evergreen forest as it passes over the low shoulder of Stiles Hill on the left. The trail reaches the pond and passes beyond it. The trail eventually ends at private property on the north Shore of Crowfoot Pond, marking the point for the return hike.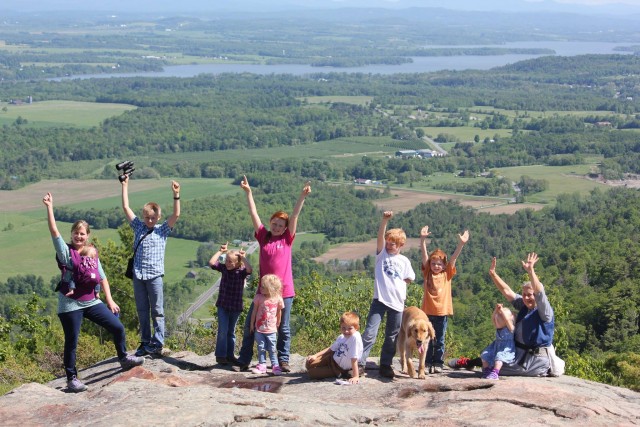 Labor Day
Our 128th Labor Day Celebration
Many many thanks to our generous Sponsors without whom this Celebration would not have been possible:
Platinum Level - $300+
ROOST
Champlain Contracting
Port Henry Fire Department (sponsors Police Pipes & Drums, Plattsburgh, NY)
Port Henry Fire Department Auxiliary (sponsors MacBoston Engine and Flag)
Stewart's Shops
Ticonderoga Federal Credit Union (sponsors Penelope the Clown)
Gold Level - $200+
Mt. Moriah Presbyterian Church


Silver Level - $100+

Glenns Falls National Bank
Bryant's Lumber
Celotti's Wine and Spirits
Harland Funeral Home
Mineville Oil Corp
Sandra Kukie
International Paper
Gregory's Pavement Marking
Debbie Henry
Bronze Level - $50+
Port Henry Marina
Grover Hills Deli
Salerno and Sons
Foote's Port Henry Diner
Fashion Corner Bridal
Decker's Flats Greenhouse
Mac's Village Market
Others
Knights of Columbus Auxiliary
Mr. and Mrs. Tony Lemza
Charlie Strack
128th Labor Day Celebration
For more information contact the Moriah Chamber of Commerce at 518-250-1050 or moriahchamber@gmail.com
Join us in the Hamlet of Port Henry in the lovely, historic coastal Town of Moriah on Lake Champlain for our addition to their wonderful Labor Day Weekend Celebration!

This Fun Run will consist of a beautiful, hilly 3.7 mile loop beginning and ending at the park in front of the Town Offices right on the lake. The course will take you through the downtown along Route 9N, up the hill to the school on Broad Street with a right hand turn just past the cemetery onto Forge Hollow Road, a right hand turn onto Stone Street connecting back to Broad Street heading downhill and then a right turn onto Route 9N toward the finish line.

You can run or walk this course for a fun, healthy way to keep your body moving during the many activities that take place during this long standing weekend celebration.

Other events organized by the Moriah Chamber of Commerce over the weekend include the Annual Port Henry Regatta at Port Henry Marina, then at 4 PM the Mutton Hollow Parade on Saturday, September 1. Stay close for the Music on The Port Henry Beach at 7pm followed by Fireworks from Port Henry Pier and the Boat Parade of lights.

Sunday, Sept. 2nd starts off with the race at 9am followed by Kids games, Inflatable slide, Craft and food vendors and the Parade on Broad Street and Main Street.

After the parade, the day continues with live musical entertainment including Norwood Brass Bands!

Overall Male/Female Top 3 Finisher Awards as well as 10 year age groups.

T-Shirts available to the first 150 registrants.

Race day registration is available with cash or check only made payable to "Wilson Endurance Sports"

Race will be held Rain or Shine!

Register online at http://coachmarkwilson.com/events/moriah-labor-day-dash/
Learn to Sail
Port Henry is home to a fleet of six J24's "The World's Most Popular One-Design Keelboat." This year racing every Wednesday evening and many weekends is scheduled. We are looking for sailors. Sailing/racing experience is helpful but not necessary. We will help you get started and practice skills with weekend "Learn to Sail" clinics. Come to the old Velez Marina, now newly renovated Port Henry Marina, (just north of town) Wednesday evenings 5 PM starting mid-May. There is no cost. More info.


This Website
This shared website includes the official pages for the Town of Moriah, as well as online resources for residents and visitors. Additional pages have been developed by the Moriah Community Economic Development Group (McEDGe) and the Moriah Chamber of Commerce.
Contact us:
Moriah Chamber of Commerce, (518) 250-1050. (Yes, you need to dial all 10 digits).
McEDGe, (518) 546-3341
or, use the "Contact Us" form.
Other Websites and Videos of Interest
Public meeting held Apr. 8th, 2015, to explain the Mineville Pumped Energy Storage Project:
This site is maintained by the
Moriah Chamber of Commerce.