Village Campground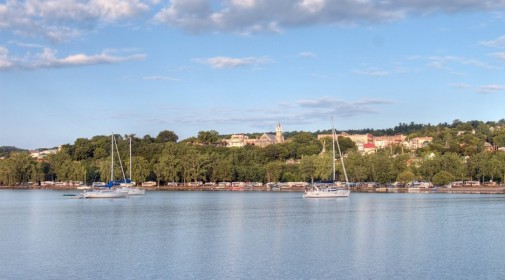 Village of Port Henry Champ RV Park & Campground
Come and spend your vacation with us at the recently reconstructed Village of Port Henry Champ RV Park & Campground on beautiful Lake Champlain; seasonal, monthly, weekly and transient sites available; swimming and playground area offered; family friendly environment.
For further information, rates and availability, contact (518) 546-9933 or (518)546-7123.
The 2013 Campground season runs from Friday, May 10th until Sunday, October 6th, 2013.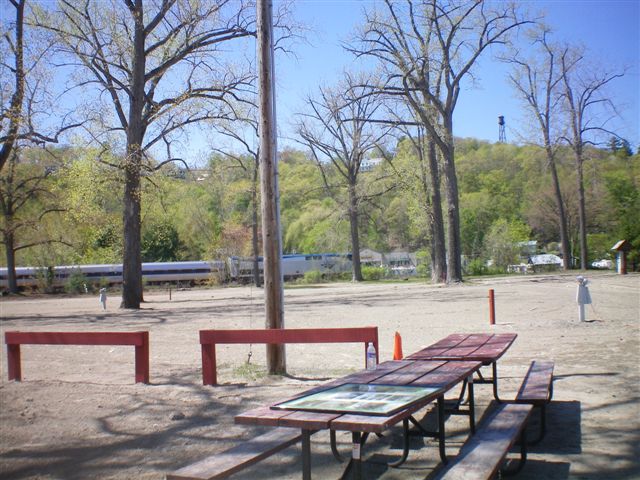 Over 100 lakefront and non-lakefront sites:
30/50 amp service
Water hookups
Restrooms
Pay showers
Dump station
Pump outs
Playground
Basketball court
Beach with lifeguards
Manager on site
Daily, weekly, monthly, or full-season rates
Open may to October
Boaters, fishermen, cyclists welcome
Campground is adjacent to the NYS boat lauch and Port Henry pier.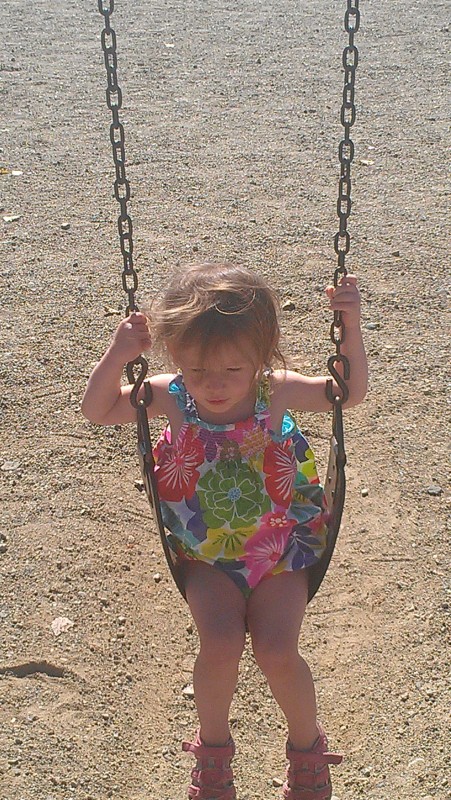 Full season rates for 2013 are $1,675 for lakefront sites and $1,405 for other sites. For other rates (daily, weekly, monthly), please download the complete rate schedule. Major credit cards accepted. Seasonal phone: (518) 546-7123. Village Office phone (518) 546-9933.
More information is also available in the 2013 letter to Campers, and the 2013 Camper Agreement.
Campground Manager
The Village of Port Henry will be contracting for Campground Manager(s) services at the Champ RV Park for the 2014 season. Energetic, service orientated person(s) needed (may be a couple). Campground management/customer service experience desired. Living on premises is required. Please submit letter of interest/resume by September 30, 2013, to: The Village of Port Henry 4303 Main Street Port Henry, NY 12974. For questions please call (518) 546-9933.
Increased Safety / Security Patrolling
With the arrival of the summer season and an increase in foot, boat, RV and highway traffic, the Village of Port Henry will be requesting additional police patrol throughout the Village and along the waterfront area.
Flower Beds Restoration: Can you help with restoring the Campground's flower beds? We lost our plants during tropical storm Irene, and are now replanting. Additional sun perennials that will tolerate a sandy soil would be appreciated. If you have some to donate, please leave a message for Matt (570-6644), or the Village Office (546-9933), or contact the Campground manager directly: Joanna, at 546-7123 or (518) 260-2671.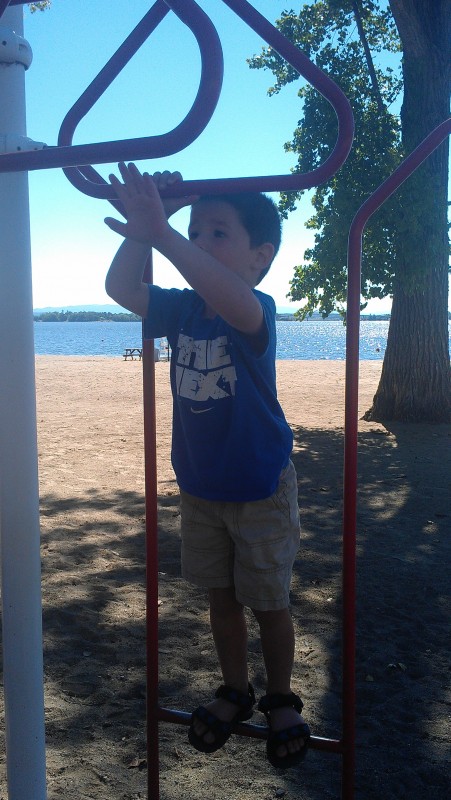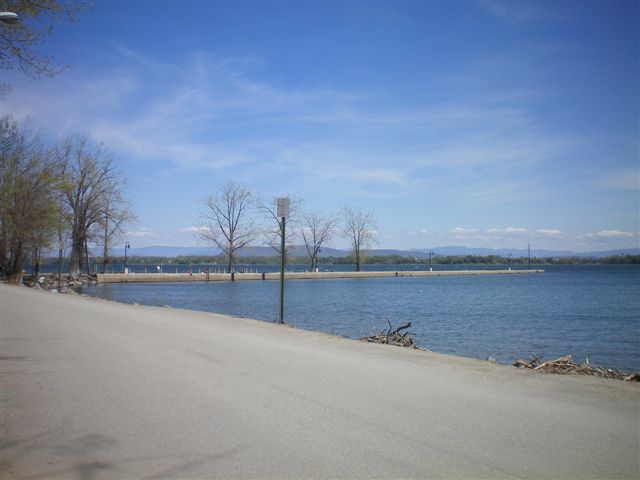 The damaged beach (from IRENE) has been restored.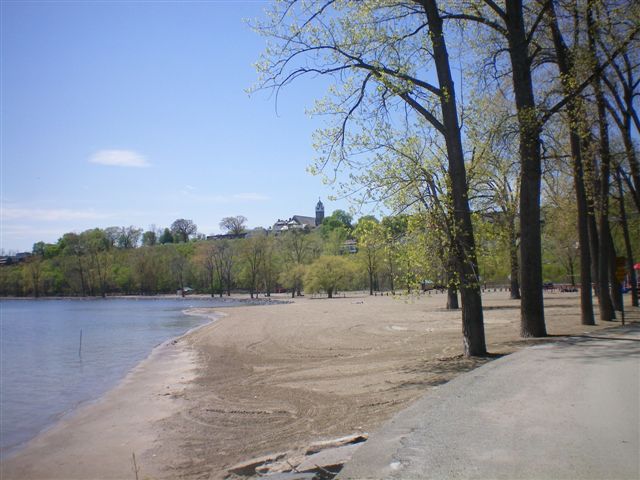 CAMPER'S COMMENTS:
" My husband and I have been camping at Port Henry Campground for the past 12 years . We love it there - the peacefulness, the beauty of the lake and surrounding mountains - We have been fortunate to share the lake with our family, watching our grandchild grow up , learning water safety and nature lessons - Each year building more memories ! These are things that can't be replaced...but can be found when camping at Port Henry !
Lynne and Ralph Purificato
My wife Akiko, our grandson Zachary and I have been camping at the Lake Champlain area for many of years. First started off at Crown Point and then to the marvelous Port Henry campsite, which in our minds, is perhaps the best campsite in the area. Enjoying the campsite, with happy campers, fishing, with some of the best enjoyment most of the summer. Yes many years have passed, we have seen destruction by nature of the campsite, but built back again for good usage. Never the less, Port Henry area, is a place that this family looks forward every year, to go to, even though we travel 150 miles one way, to get to. As long as mother nature lets us........this is the place we will be during the summer months.
Paul Wied, Valatie, NY
In Case of Emergency
All emegencies: dial 911 (Police, Fire, Ambulance, Life Threatening Emegencies, HAZ-MAT) and then notify Camground Manager (518) 546-7123 and Villlage Hall 546-9933.
Other numbers:
Port Henry Fire Station (518) 546-7771
Port Henry Fire Chief: (518) 546-4144 (home); (518) 944-5067 (cell)
US Coast Guard, Burlington: (802) 864-6791
BEACH & CAMPGROUND EMERGENCY EVACUATION PLAN
and map

This site is maintained by the
Moriah Chamber of Commerce.