Holiday Train Arrives Nov. 28
CP Rail's Holiday Train -- Making a difference, one stop at a time
The Canadian Pacific Holiday Train hits the rails again in November, visiting over 150 communities across the CP network.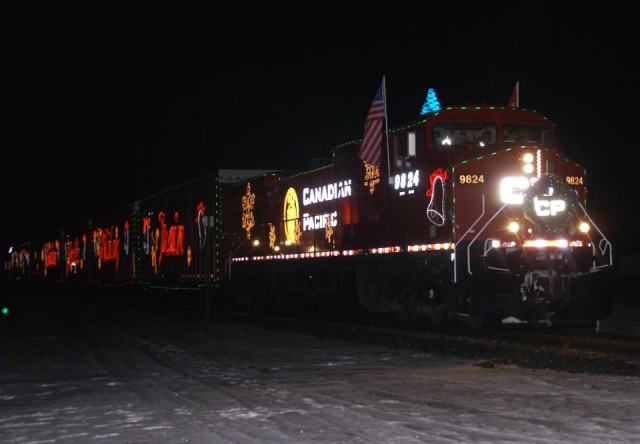 The goal of the Holiday Train is to collect food and money for local food banks and to raise awareness in the fight against hunger. At each event, the Holiday Train provides a box car stage, a line up of great musical talents and a contribution to the local food bank. The community, in turn, is encouraged to donate food and funds, all of which stays in the community.
The Holiday Train Program began in 1999 with a handful of communities and a few lights on a freight train. Today, with its hundreds of thousands of festive lights and a live show featuring well known performers, it's one of Canadian Pacific's main ambassadors in working with communities in Canada and the United States and is the only fundraiser of its kind for food banks in North America.
Since the program's inception, more than $7.4 million and over 3 million pounds of food has been collected in Canada and the United States.
Entertainers this year include The Claytones, Canadian Country Music Hall of Famer Tracey Brown, and Willy Porter.
Train is scheduled to arrive in Port Henry at 4:45, Thursday Nov. 28 (THANKSGIVING DAY). Show time is 5:00 pm.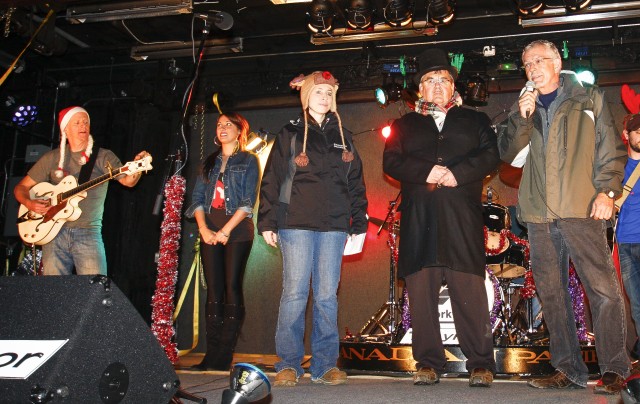 This site is maintained by the
Moriah Chamber of Commerce.